Premium quality extra virgin olive oil produced in harmony with the natural surroundings.
In September 2008, we planted our first Frantoio and Leccino olive trees and embarked on our journey towards producing premium quality extra virgin olive oil. We are passionate about producing oil that is good for you and good for the world, and so we place a strong emphasis on exemplary standards, striving to grow our olives with minimal impact on the environment.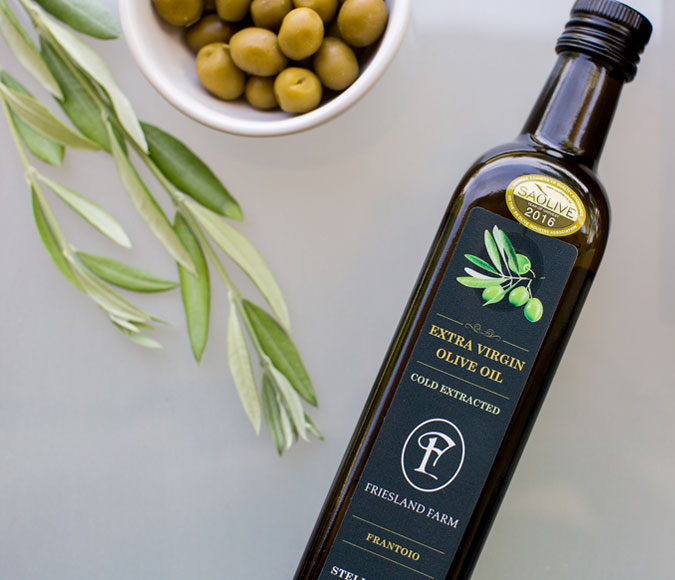 Each harvest leaves us grateful for the rhythms of nature, reminding us that we are but caretakers of this piece of earth.
"SPICY, FRAGRANT AND VERDANT – I TRUST FRIESLAND FARM OLIVE OIL, NOT ONLY BECAUSE OF THE PRODUCT ITSELF, BUT BECAUSE OF THEIR FARMING ETHICS. "
Humble beginnings have led to a focus on quality and superior flavour.
From the production of our first commercially available bottles of oil in 2013, we have worked towards building a boutique olive oil brand known for its outstanding quality and conscientious farming practices.  In 2020, our efforts were rewarded with a record crop and our best ever medium style extra virgin olive oil, being recognised with a prestigious Gold Award at the 2020 SA Olive Awards.
Our oil can be found in quality local retailers and delicatessens, or purchased directly from the farm.